At Carl's Place, we're showing golfers with any budget how to make a "cheap" golf simulator in their own homes.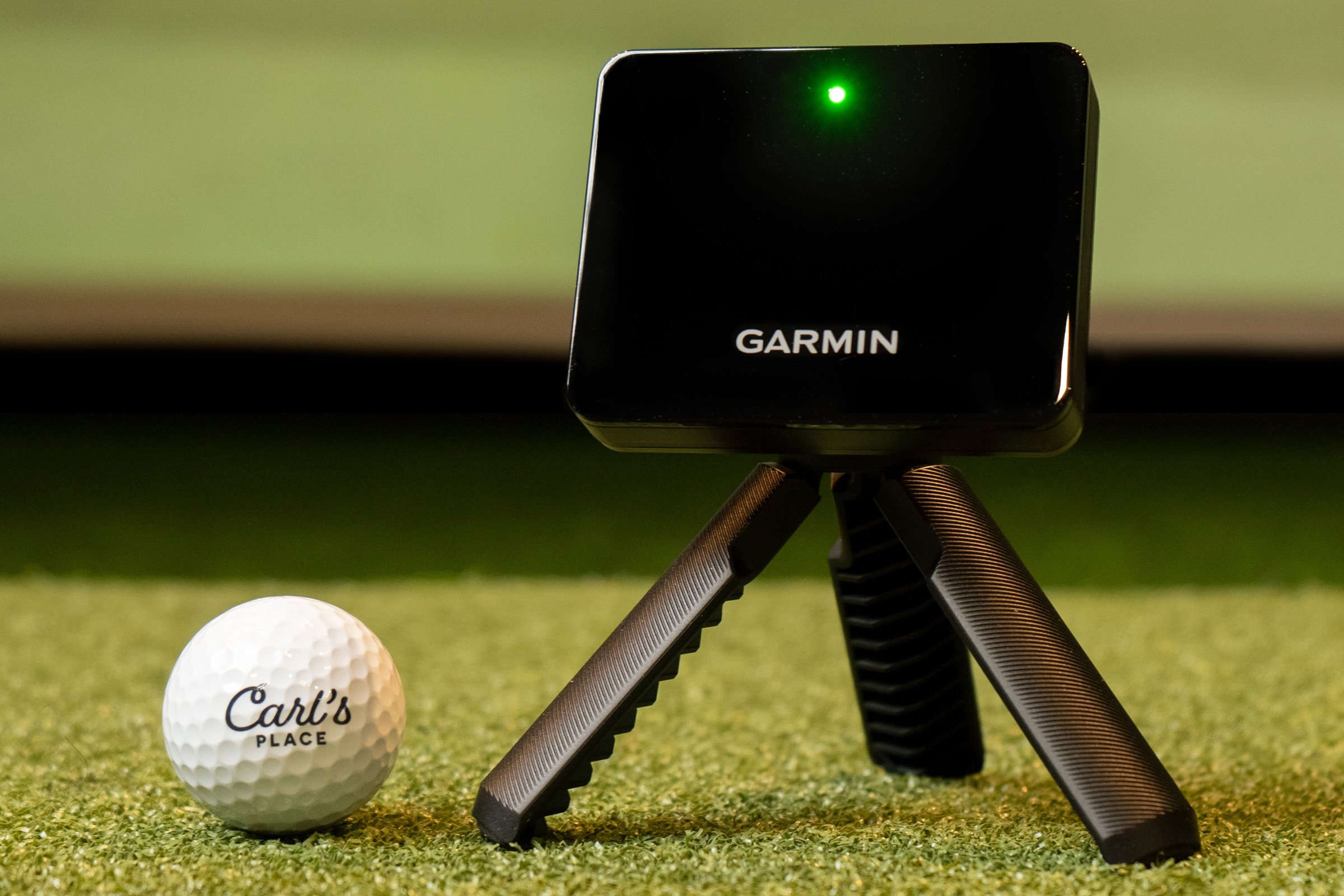 There's a chance you've already read our $5,000, $10,000 and $20,000 golf simulator build challenges.
Now that we've added several budget friendly options to our lineup of fantastic golf simulator equipment, we figured we could build out a golf simulator setup for less than $3,000. Some of you big spenders might call that a "frugal golf simulator" or an "affordable golf simulator". Google tells us that "cheap golf simulator" is what a lot of you are asking about, but how about we keep it polite and stick with "financially responsible."
So what can we get with $3,000? Nope, it won't be the highest-end luxury golf simulator, but definitely a respectable one for indoor golf novices or people with a limited budget and/or space.
GOLF ENCLOSURE AND IMPACT SCREEN
Keeping the budget in mind, we decided to go with the least expensive Carl's Place DIY Enclosure (7.7 feet tall by 10 feet wide by 5 feet deep) and Standard Impact Screen. The 7.7-ft size is a favorite for budget indoor golf setups as it was designed specifically to fit well within standard 8-foot ceilings. (Of course, use caution when swinging in a room of that height. Especially with your driver.) Carl's Place also offers a higher-end Pro Golf Enclosure and two other impact screens: Preferred and Premium.
Carl's Tip: We can customize sizes outside of the standard golf enclosure sizes listed on our website, but we don't recommend going smaller than the 7.7-by-10-by-5 foot size.
You will need pipes to build the frame of the golf enclosure and impact screen, and we offer that kit for an additional cost. Many people will source the pipe locally for a lesser cost, but we will include the Carl's Place pipe kit with this order.
Cost: $859.95
LAUNCH MONITOR
New to the Carl's Place launch monitor lineup is the Garmin Approach R10. At a very reasonable price, the Garmin R10 provides the key data you need to improve your game.
After purchasing the Garmin R10 launch monitor, you will have access to the Garmin Golf app. For free, you can: access the driving range and save range sessions; review your shot history and performance stats; participate in weekly leaderboards; and create tournaments.
An upgrade for just $9.99 a month or $99.99 annually allows you to access Home Tee Hero virtual rounds and store video clips of shots that are viewable across multiple devices in Garmin's cloud.
No computer necessary to run this software as you can just download the app for free on your mobile phone.
Cost: $600 (plus subscription fee if you so choose)
PROJECTOR
Although a projector is not necessary in this "cheap" golf simulator, I mean, financially-responsible set up, you have an impact screen that is meant to show your golf simulator software to make it an immersive experience.
The least expensive projector Carl's Place offers is the BenQ TH671ST. Just because it's the least expensive doesn't mean it doesn't pack a punch. Plus, it's a short throw projector for those with less space flexibility.
Placing your projector can be tricky though, so be sure that when you purchase your projector, you've thought about:
If you plan on using your mobile device or tablet as mentioned above, you will likely need an adapter or bluetooth connection to your projector. You can simply get an adapter, such as a lightning or USB-C to HDMI adapter, or spend a little more for a Chromecast or Apple TV for a wireless connection.
Cost: $800 (plus adapter cost)
HITTING MAT
You're not going to want to hit off of your cement garage floor, laminate basement floor or shag carpeting (although it might be tempting). You will want to use a hitting mat to avoid damaging your floors, your clubs, and your joints.
Good thing is Carl's Place offers a soft, realistic and budget friendly hitting mat in two sizes. It comes with three holes where you can place rubber tee receivers so you can continue to use real tees, or you can just stick your tee directly into the turf.
It's also easy to relocate in case you need to move your simulator setup temporarily or permanently.
We chose the 4-by-9 foot size so that both righties and lefties can play on it with a central hitting area without having to adjust it each time.
Cost: $695.95
TOTAL COST
Well, we did it. We discovered how to make a "cheap" golf simulator setup, that is both fantastic and affordable, for $2,955.90 before taxes. We could have even gone easier on our wallet in some areas (smaller hitting mat, used projector, etc.), so there's proof that golfers with all budgets have a chance to get into indoor golf.
Did you build an awesome golf simulator on a budget? We would love to hear from you. Reach out to michael@carlofet.com with your story!